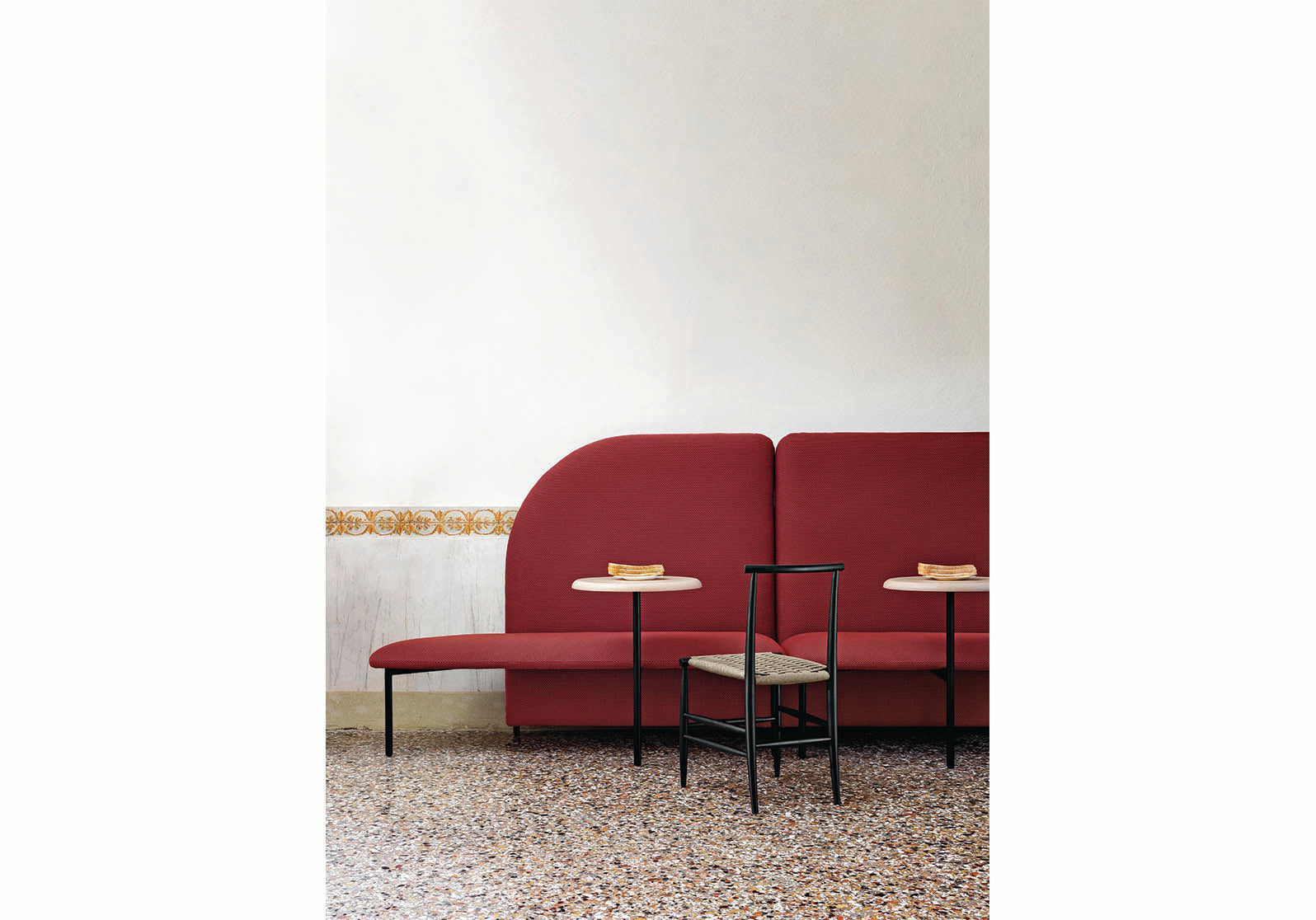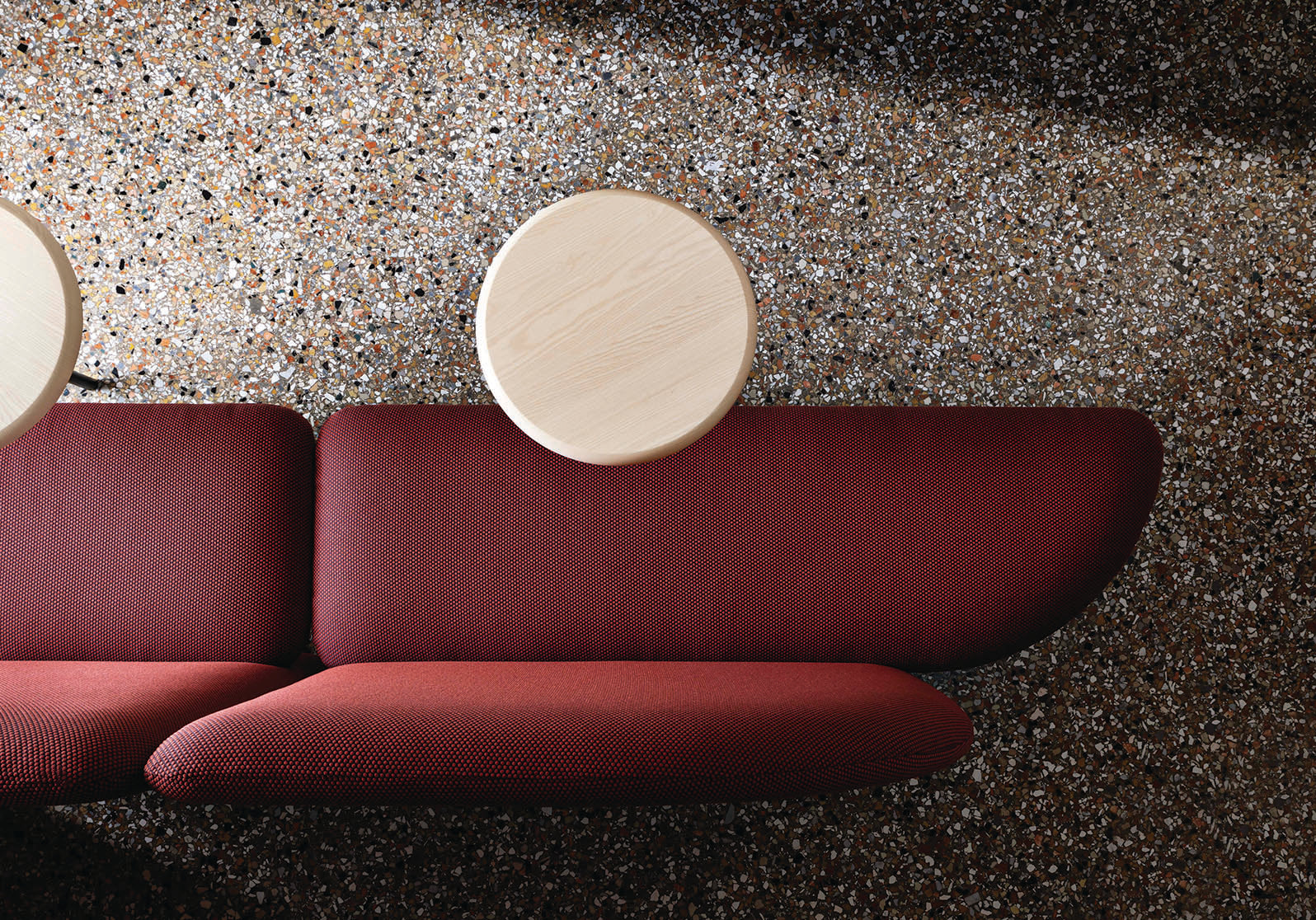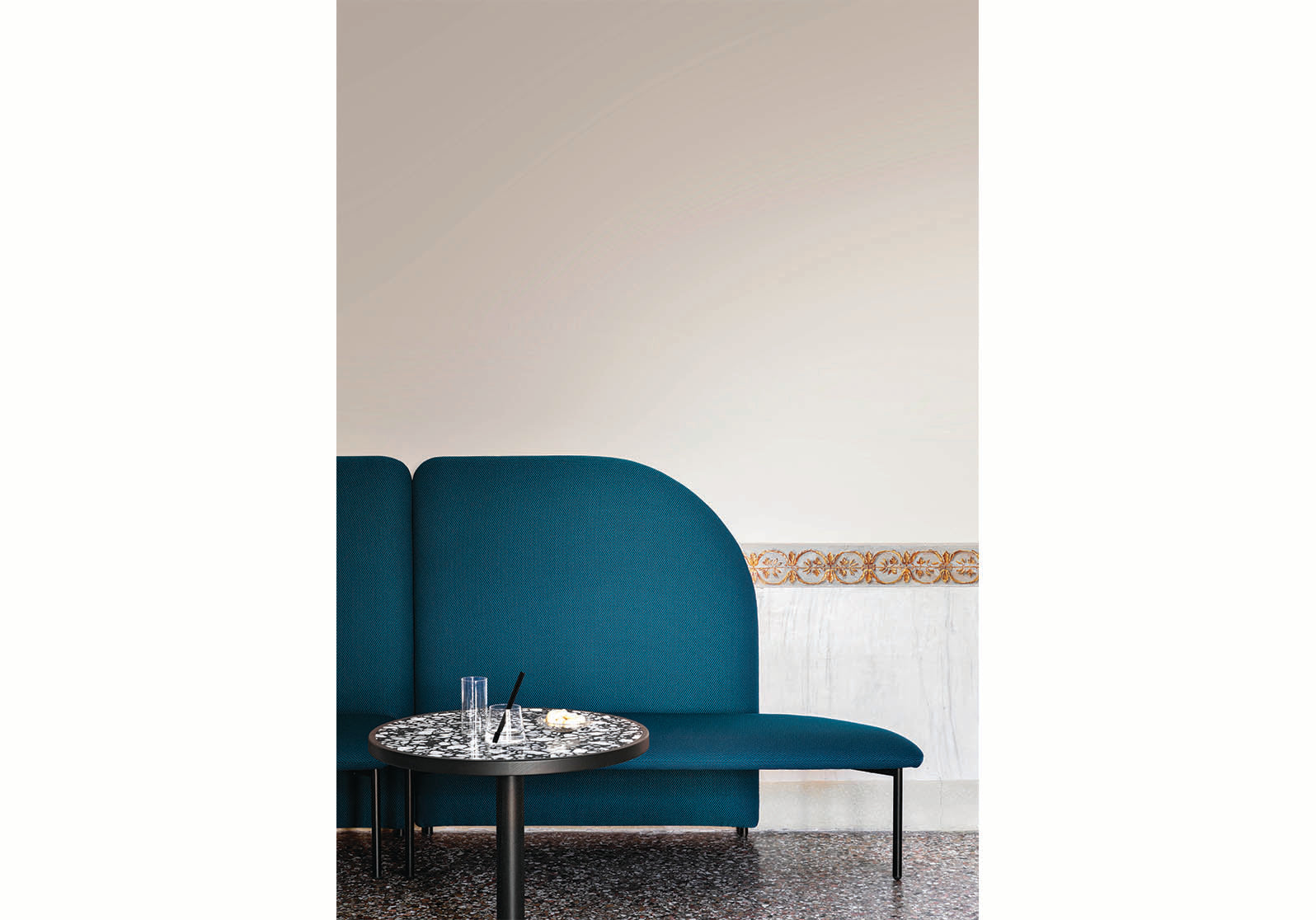 Marino Bench
The color samples are indicative and not intended as an exact replica of the actual color of the product. Due to variations in monitor settings and color balances, colors are representative only and should not be construed as an exact color match of the listed product.
Marino is a system of modular benches for configuring spaces freely. With organic shapes, seats and backrests combine and transform, reinforced by a whole range of accessories that make it practical both to separate rooms and to organize a bistro or a home entrance. Marino's program offers multiple, agile and welcoming solutions that always know how to stand out.  
This collection includes standard high/low panels, curved right high/low panels, curved left high/low panels, benches, a corner coffee table and a bistro high desk.
Specifications:
Benches
Standard Bench (PCSD 01)
Length: 48.4" (123 cm)
Width: 21.46" (54.5 cm)
Height: 18.9" (48 cm)
Right Bench (PCDX 01)
Length: 69" (175.5 cm)
Width: 21.46" (54.5 cm)
Height: 18.9" (48 cm)
Left Bench (PCSX 01)
Length: 69" (175.5 cm)
Width: 21.46" (54.5 cm)
Height: 18.9" (48 cm)
Standard Panels
Low Standard Panel (SCSD 01)
Length: 48.4" (123 cm)
Width: 3.54" (9 cm)
Height: 53.54" (136 cm)
High Standard Panel (SCSD 02)
Length: 48.4" (123 cm)
Width: 3.54" (9 cm)
Height: 69.29" (176 cm)
Left Panels
Low Standard Panel (SCSX 01)
Length: 48.4" (123 cm)
Width: 3.54" (9 cm)
Height: 53.54" (136 cm)
High Standard Panel (SCSX 02)
Length: 48.4" (123 cm)
Width: 3.54" (9 cm)
Height: 69.29" (176 cm)
Right Panels
Low Standard Panel (SCDX 01)
Length: 48.4" (123 cm)
Width: 3.54" (9 cm)
Height: 53.54" (136 cm)
High Standard Panel (SCDX 02)
Length: 48.4" (123 cm)
Width: 3.54" (9 cm)
Height: 69.29" (176 cm)
Optional Modules & Elements

Corner Coffee Table (TSSD 03)
Length: 23.2" (59 cm)
Width: 22.4" (57 cm)
Height: 15.91" (40.4 cm)
Standing Bistro High Desk (TSSD 02)
Length: 47.6" (121 cm)
Width: 16" (40 cm)
Height: 43" (110 cm)
Side Table (TSSD 11)
Diameter: 14.96" (38 cm)

Height:  29.528 (75 cm)
Coffee Table (TSSD 01)
Diameter: 20.47" (52 cm)

Height:  29.528 (75 cm)